Simultaneously supports two major platforms: Amazon and Walmart
Market competition environment analysis, market historical trends, product traffic keyword research.
Amazon's 12 major sites, comprehensive category bestseller rankings, one-click search.
Is sales monopolized, how is the market trend, one-click research.


Walmart platform market competition trends updated daily
The multi-dimensional historical data changes of the product, the changes in the market competitive environment, are clear at a glance.


Amazon Edition (Supports Amazon's 12 major marketplaces)
---
Keyword search results page
Real-time search result analysis report
Summary analysis of products sold in the top 3 pages in the past 15 days
Search term expansion keywords
Search term expansion keywords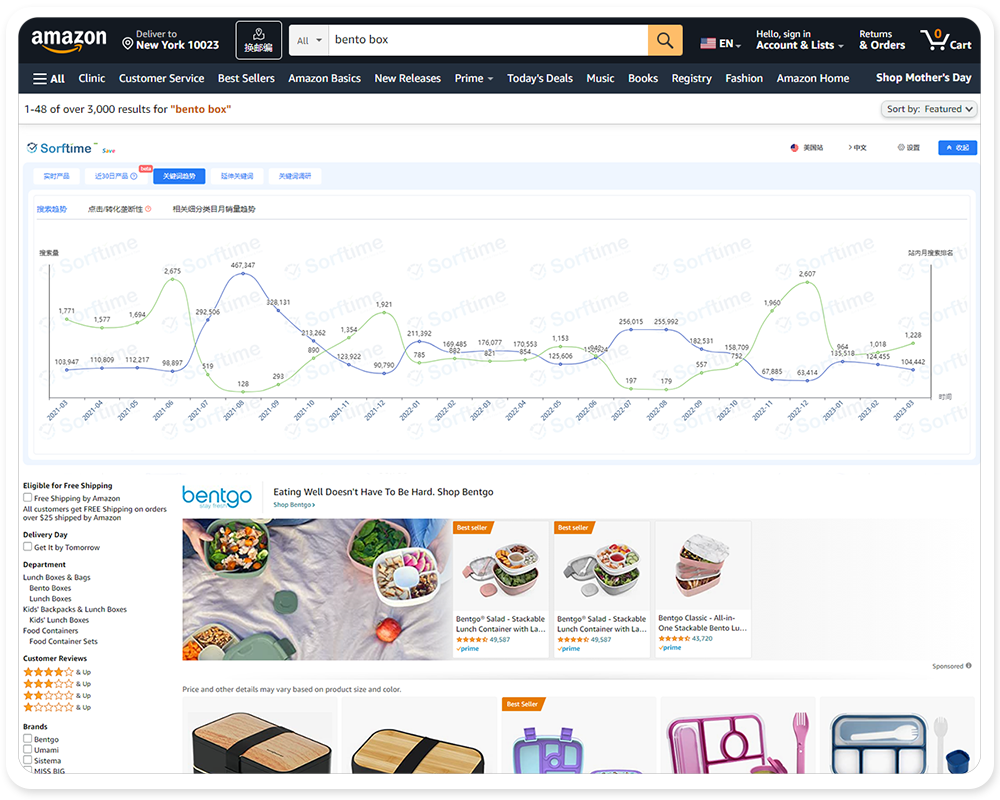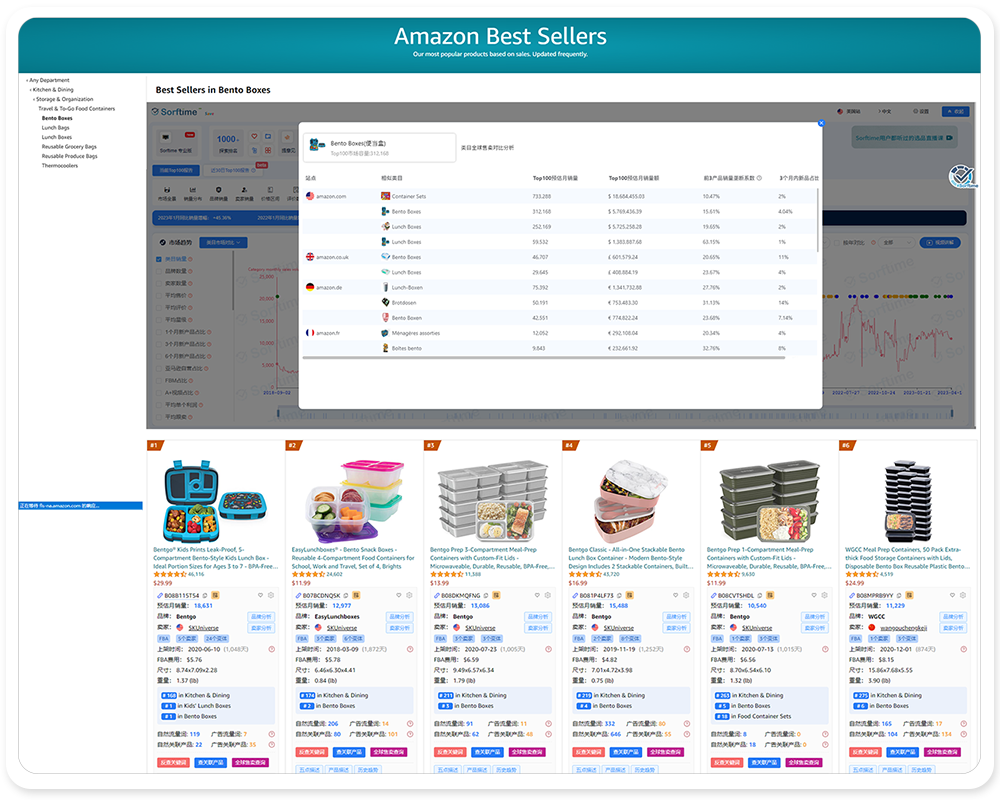 Amazon Best Sellers
Graphical competitive analysis report for category markets
Category-specific product feature analysis
Category average return rate, conversion rate
The historical trends of category markets
Reviewing Historical Category Analysis Report
SorftimeSave_Readme_BSR_Point6
Category Top 400 Competitive Analysis Report
Listing Page
Product historical trends (supporting sales volume and revenue trends)
Product reverse search for related competitors
Product search keywords
Reviews analysis
Reviews & QA Download
Multi-site selling
Profit calculator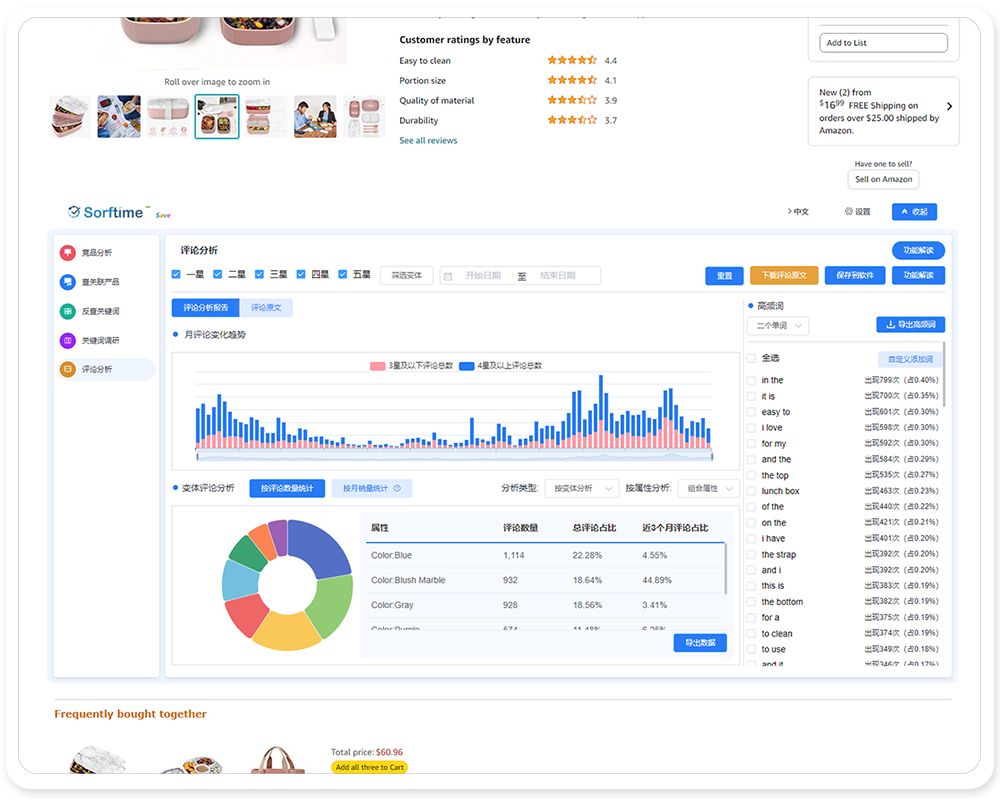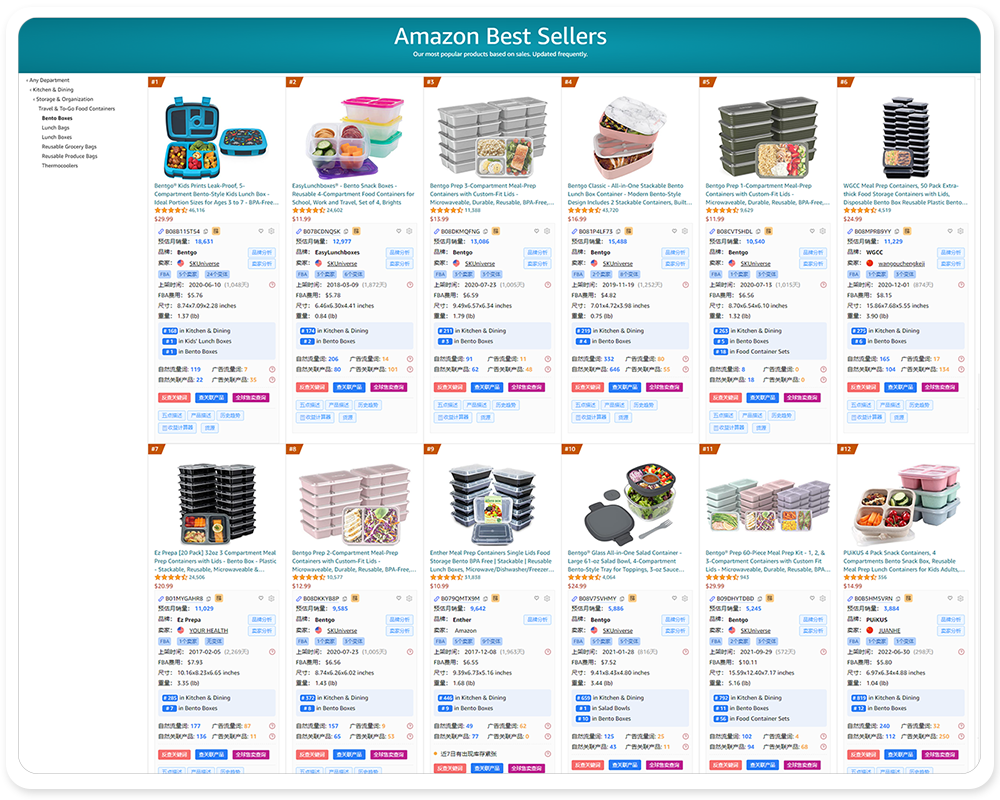 Product data dashboard
Brand & Seller Analysis Report
Product search keywords
Product reverse search for related competitors
Multi-site selling
Product historical trends (supporting sales volume and revenue trends)
Profit calculator
关键词分析工具 永久免费
任意输入关键词,为您采集此关键词搜索前N页结果ASIN,自由导出结果Excel到本地分析。并支持官方ABA关键词、ASIN反查关键词、关键词延伸词、类目流量词。
查看更多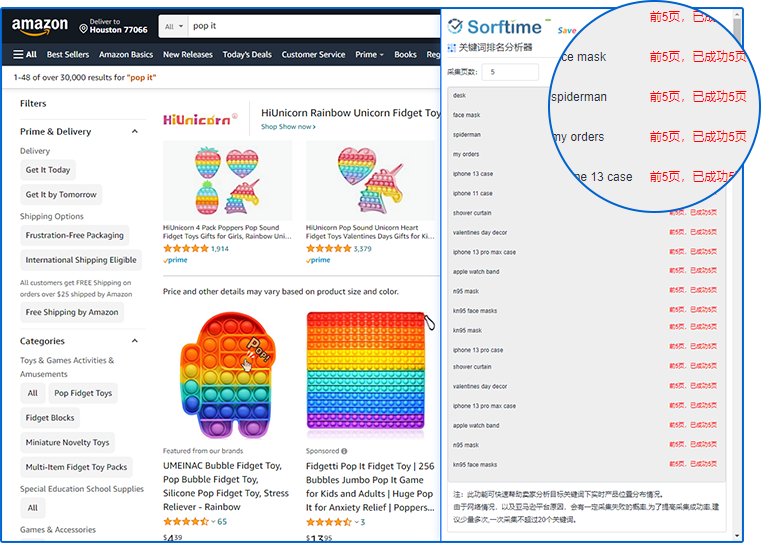 Sorftime
Sort + Filter + Time
Standard operating and product research software for Amazon and Walmart sellers.
Asins
Software update daily
Data accumulation
depicting the real Amazon and Walmart markets
Customer
Using Sorftime for Amazon / Walmart
Seller Summits
The product research techniques that impact over 400k e-commerce sellers
Please choose a plan
The Amazon version supports 12 major sites: US, CA, MX, JP, IN, AE, UK, DE, FR, IT, ES, AU.
The Walmart version supports the US
Subscription Plan
$

5.9

/ month

($2 /mo Save)
1-Quarter
$

19.9

/ 1-quarter

($3.8 Save)
1-Year
$

59.9

/ 1-year

($34.9 Save)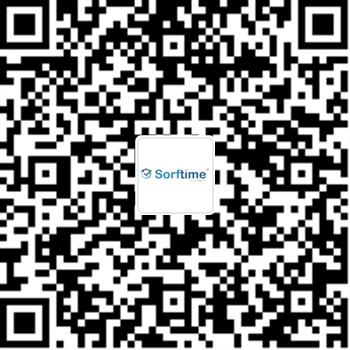 支持支付宝、微信扫码购买

注:连续包月 仅支持 支付宝扫码购买
Installation and Usage Guide
---
Sorftime Save is a browser plug-in. Please download and install the plug-in first (download and watch the installation method video tutorial below), and then enter the Amazon Best Sellers page and the plug-in will start automatically. Follow the instructions to complete account registration and purchase. 12 reports of the category you are viewing are available immediately.